Where is Barkingside?
Barkingside is a focal suburb in Ilford, East London (IG6), which sits 10.6 miles north east of Charing Cross and 10.9 miles southeast of Enfield. 
The area has blossomed into a comfortable home for those who like a short trip by car, bus or train to the incomparable leisure and hospitality of the Capital. Not surprisingly – commuters too! 
But that doesn't mean Barkingside isn't also within easy reach of magnificent wide open spaces. Take Hainault Forest Country Park and Eppingham Forest, for example.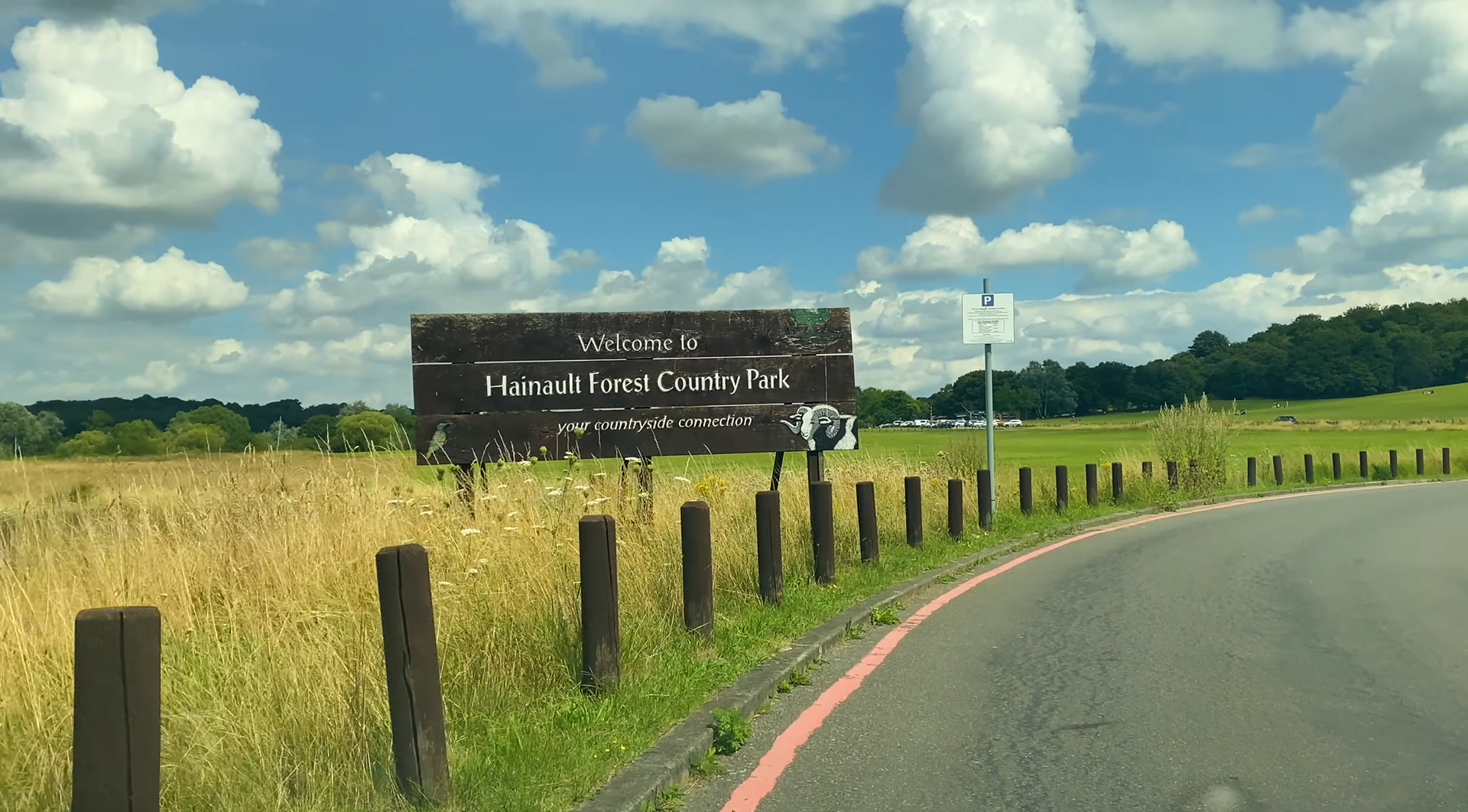 Barkingside has the convenience of urban suburbia and nature – a truly diverse combination of landscapes and amenities. And that's only one factor in the lifestyle offering that makes Barkingside such a family and professional-friendly place to live.
Our Barkingside estate agents have created a Barkingside area guide to introduce you to the community, attractions and properties. 
Ready to explore the essential facts about Barkingside in our area guide?
A glimpse of Barkingside's past…
Like most East London communities, Barkingside started small but grew significantly over time. 
More specifically, the name Barkingside was first derived in 1538 to explain to visitors (mainly traders or affluent families travelling by stagecoach at the mere speed of 2mph) that the area is located on the Barking side of Hainault Forest.
Back then, there was all but a small cluster of houses with families who worked mainly in agriculture. But by 1840, Barkingside swelled into a community of largely well-off families living in interconnected huddles or mansions.
Barkingside also saw its first church and hospital in the 19th century, so those living in Barkingside didn't have to venture far to exercise their faith or get health care. 
Step ahead to 1948, with the grand opening of Barkingside Station on the Great Eastern Railway, Barkingside was well and truly making its mark as a hub of Ilford.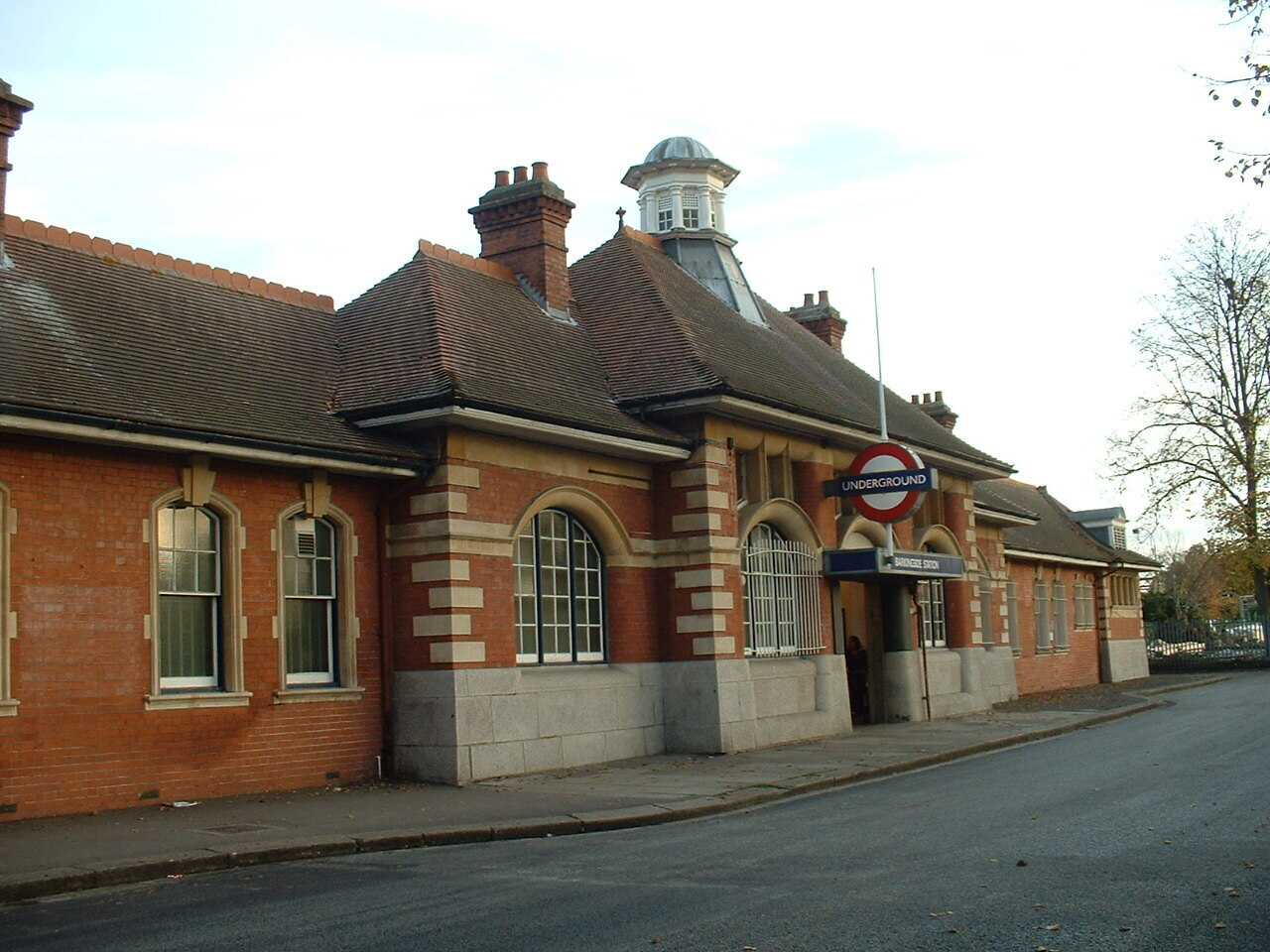 Today, Barkingside holds its own in the leafy London borough of Redbridge. It is diverse, community-orientated and adaptable. 
What makes living in Barkingside great?
Supporting future generations – Best Schools in Barkingside
Children's education is also at the heart of Barkingside, with the choices of reputed schools founded in the area.
Ilford County High School | Fremantle Road, Barkingside, Ilford, Essex, IG6 2JB | Tel: 020 8551 6496 | https://www.ichs.org.uk/
Young men can grow in confidence and grammatical excellence through the highest level of education at the Ilford County High School.
Ilford County High School is a well-respected secondary school located in Ilford, East London, England. Founded in 1901, it has a long history of providing high-quality education to students in the area. Hence, the school is known for its strong academic focus and has consistently achieved excellent results.
King Solomon High School | Forest Road, Ilford, IG6 3HB | Tel: 020 8498 1300 | https://kshsonline.uk/
To cater to families of all faiths, King Solomon High School is an Orthodox Jewish school focusing on inclusion and individual learning through various subjects. Established in 1993, it offers a comprehensive education with a focus on Jewish values and traditions. The school is known for its strong academic standards, caring environment, and a wide range of extracurricular activities.
Beal High School | Woodford Bridge Road, Ilford, Essex, IG4 5LP | Tel: 020 8551 4954 | https://www.bealhighschool.co.uk/
In Barkingside, another well-regarded school is Beal High School. It is a secondary school located on Woodford Bridge Road. Beal High School has a reputation for academic excellence and offers a broad curriculum. The school emphasises both academic achievement and personal development, providing students with a range of opportunities in sports, arts, and extracurricular activities.
There are also a dozen local primary schools to choose from, with many more primary and secondary schools throughout Ilford.
Essentials within reach – Eat-outs in Barkingside
Barkingside has its own High Street, which offers a mix of big brands, family-run restaurants in numerous cuisines, and independent boutiques and retailers that locals and visitors alike can enjoy. 
Barkingside offers a diverse range of eat-outs, including Indian, Turkish, Chinese, Italian, and fast-food restaurants. There are also numerous cafes, bakeries, and dessert places serving cakes, pastries, and coffee. From casual to fine dining, there are plenty of options to explore in Barkingside.
Barkingside Kebabish | 55 High Street, Barkingside, IG6 2AD | Tel: 020 8550 1818 | https://www.barkingsidekebabish.co.uk/
Barkingside Kebabish is a popular kebab restaurant located on High Street in Barkingside. They offer a variety of kebabs, including lamb, chicken, and vegetarian options. Alongside kebabs, they also serve other Turkish and Mediterranean dishes such as shawarma, grilled meats, mezes, and falafel.
KFC Barkingside | 157 High Street, IG6 2AJ | 020 8503 9710 | https://www.kfc.co.uk/
KFC (Kentucky Fried Chicken) is a well-known fast-food chain specializing in fried chicken. The Barkingside branch of KFC is situated on Cranbrook Road. They offer a menu featuring various fried chicken options such as chicken buckets, chicken burgers, wraps, and sides like coleslaw, fries, and mashed potatoes.
The Chequers | 2 High Street, Barkingside, London, IG6 2DD | 020 3659 3948 | https://www.thechequersbarkingside.co.uk/
Situated on High Street, The Chequers is a gastropub that serves British and European cuisine. It offers a cozy atmosphere, a varied menu with options like steaks, seafood, and vegetarian dishes, as well as a selection of drinks.
The best Barkingside attractions and amenities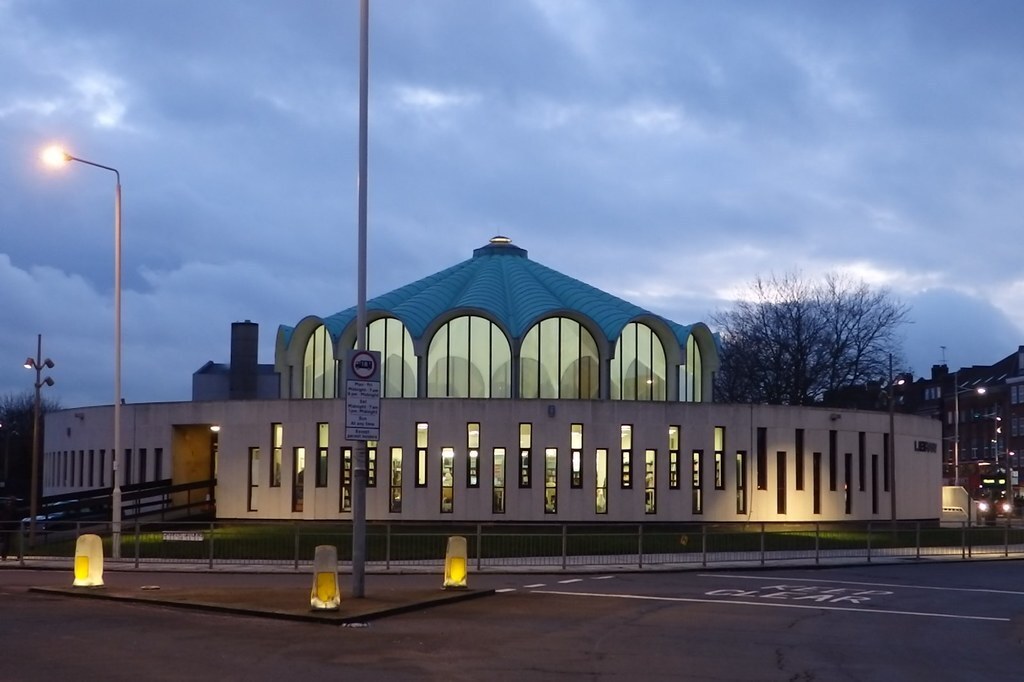 The Grade II-listed Fulwell Cross Library is the place for avid learners and novel lovers. It is conveniently located opposite Fulwell Cross Leisure Centre with a large state-of-the-art gym, swimming pool, group exercise room and spa.
Fairlop Waters Country Park is a pilar Barkingside attraction that makes any day exciting with sailing, paddleboarding, soft play centre, rock climbing and much more.
A short journey to Chigwell, and you will fulfil all your golf wishes at Chigwell Golf Club. Alternatively, Topgolf Chigwell, where you can also bowl until your heart's delight, or lounge in the swanky sports bar!
An area with heart 
We guess you've heard of the charity Barnardos? Well, Barnardos, estimated to help more than 358,000 children, young people, parents and carers every year, was founded in this wonderful community of Ilford, where its headquarters remains.
Transport on your doorstep
You can hop to any part of London via the Barkingside tube station or numerous bus routes, including 128, 169 and 275.
What are properties like in Barkingside?
Selecting the right home is crucial to creating the lifestyle and comfort you want in your daily life. Fortunately, Barkingside has a wide range of styles to choose from, including largely renovated 1930s properties, beautiful Victorian and Edwardian homes and modern newly built homes.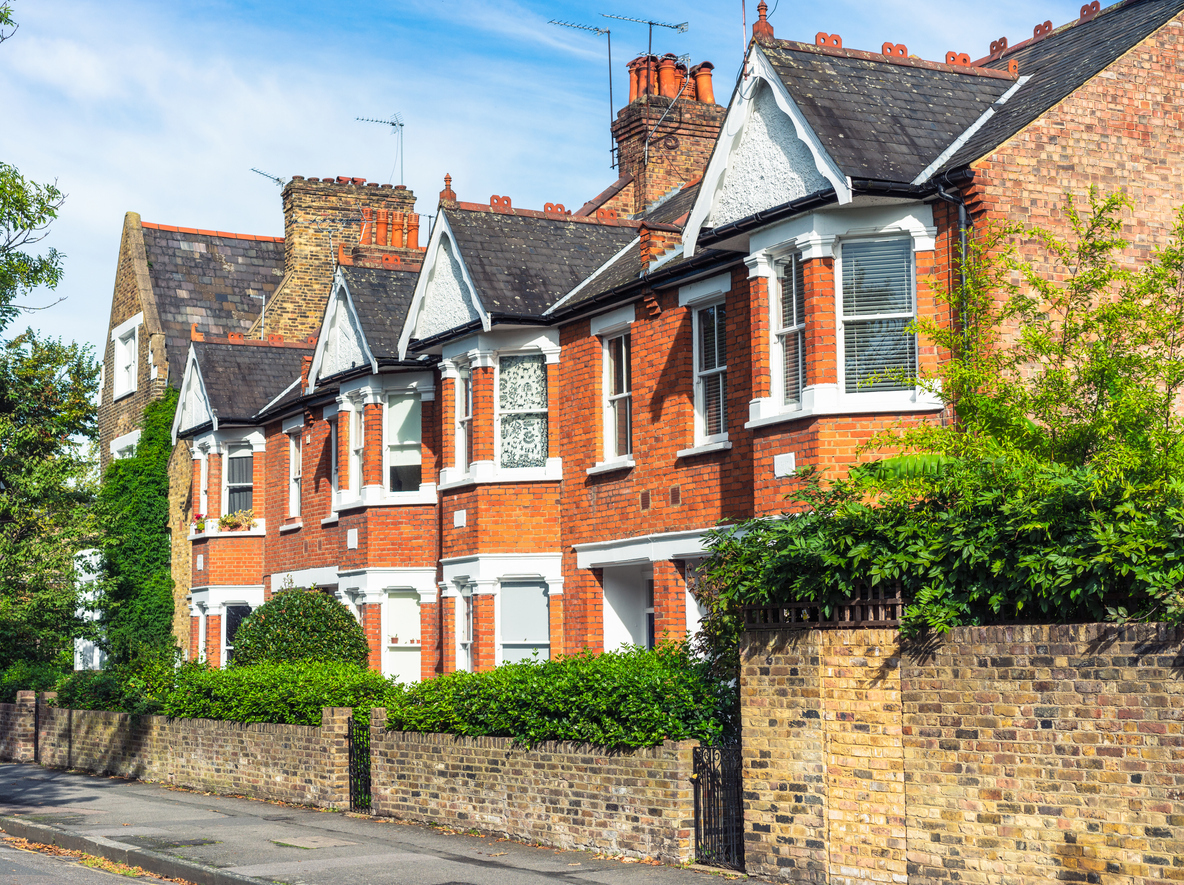 A street of old fashioned terraced houses, on a quiet street in East London.
Is living in Barkingside affordable?
Barkingside property market prices
According to Rightmove, terraced houses are the most popular choice in Barkingside. Over the past year, they sold for an average of £528,106.
As for semi-detached properties, you're looking at an average of £577,544. For flats, the ball park is £295,472. 
The average sales price is £491,278, which is higher than Ilford overall at £475,456, but more affordable than neighbour Woodford, which fetches an average of £586,890. 
Perhaps Barkingside could be an ideal new home or investment?
It is also important to know how much you will spend on utilities, on average, a month. So we have done the research for you:
Water bill = £20.50 per month 
Electric = £67 per month
The average download speed for broadband is 110.60 Mbps, and the upload speed is 16.90 Mbps.
Barkingside rental property market 
Ask any Barkingside estate agent – including us – if there's enough rental properties on the market to meet demand, and they'll likely say no. 
Barkingside is highly popular among students and young professionals, creating a significant opportunity for new or existing landlords to enter the market with peace of mind in the long term. And with rental rates rising, so does the year-round profit. 
Rental rates also tend to match the type of property. For example, a two-bedroom flat in Barkingside costs £1,250 a month, while a three-bedroom semi-detached house costs £1,800 a month.
Want to discuss your plans with a local property expert?
Whether your purchasing plans are up in the air or you are ready to buy, our Barkingside estate and letting agents will be happy to advise you on buying the right property in Barkingside.
Our Barkingside estate and letting agents can easily be reached by phone, email or simply by walking into our branch:
Call: 0203 972 7341 
Email: info@oaklandestates.co.uk
Pop by: 14 High Street, Barkingside, Essex, IG6 2DF.
Browse local properties for sale or rent. Find out the value of your property in Barkingside with a free valuation.