Tenant FAQs
Home truths: everything you need to know about renting.
If you haven't rented before, becoming a tenant can seem a little complex. In the guide below, our letting agents in Ilford have pulled together the questions we come across daily. Hopefully they'll answer most of your queries.

Aside from monthly rent, what other costs are there?
We work with total transparency to ensure everyone knows how much they need to pay and when they need to pay it. Generally, the upfront costs include a deposit payment equivalent to six weeks' rent; one month's rent in advance and an administration fee that varies depending on the property size and type.
Your deposit will be held in a secure, government approved scheme and you will be provided with a certificate of proof. At the end of your tenancy your deposit will be returned as quickly as possible within a maximum of 10 days.
See more on our fees & charges.

How much can I afford?
You must earn a minimum of two and a half times the annual rent of the property to meet our criteria. For example, if your monthly rental is going to be £1000, then your annual income would need to be £30,000. (£1000 x 12 x 2.5)

I need to move quickly! What do you need for referencing and how long will it take?
Once your offer has been accepted and your deposit paid, our referencing company, Val Mildert will contact you to complete your referencing application form. In general, they will ask for:
a copy of your passport/identification card
your employer's contract details to confirm your employment status and income
your landlords contact details to gather a reference for your current tenancy
One check that's common to all prospective tenants is a credit reference backed by Equifax. It's exactly the same as when you apply for car insurance, a mobile phone or bank account, so don't get too stressed.
If your circumstances differ, maybe you are self-employed and/or not currently renting, they will request alternative information to make sure you satisfy all the criteria. We will try to get everything sorted as quickly as possible, it usually takes at least 48 hours to gather all the references we need.

What happens if my offer is accepted, but then the landlord changes their mind?
Don't panic. If our negotiators can't find you a suitable alternative, or even something bigger and better, your holding deposit and any other monies paid will be refunded back to you within 7 working days.

I work 9-5. When can I arrange a viewing?
We know how difficult it can be to get time off work to view properties, so we take bookings from 8am-8pm Mon-Fri and 10am-5pm on Saturdays. And if that's not flexible enough, we even do viewings on Sundays, subject to availability.

How long is the tenancy?
Your first tenancy agreement will be for twelve months, unless we have especially negotiated a longer or shorter term with the landlord. Assuming you want to stay in the property after this initial period, we will contact you and your landlord to negotiate your renewal term.

Who organises the inventory and regular inspections?
At the start of your tenancy we will provide you with an inventory list completed by an independent third party. This totally transparent approach protects you at the end of the agreement when your deposit is refunded. We also carry out an inspection every three months, arranged well in advance and only taking up 30 minutes of your time.
As part of the initial setup, your landlord will pay for the initial inventory report. When you move out of the property you will be asked to pay for a corresponding check-out report.

Tell me about the deposit. How much and who looks after it? And what if there's a dispute about deductions?
Deposits depend on the property and circumstances however, in most cases it will be equal to six weeks' rent. Your tenancy agreement will state who holds your deposit and if a property is managed by Oakland, we will normally hold and secure the money with MyDeposits via our insured scheme. If the landlord requests to hold your deposit, we will only send this money to them once we have confirmed that your deposit has been secured in a protection scheme beforehand.
When your tenancy ends, we will always try to avoid any deduction disputes and offer our advice fairly to both landlord and tenant. In the unlikely event of a formal dispute, this would go through the resolution process of the chosen deposit protection scheme.
You can find out more about the MyDeposits protection scheme at www.MyDeposits.co.uk 

Will the property be cleaned before I move in?
We want to make sure that you're welcomed by polished floors and shiny worktops when you open your front door for the first time.
So, we advise our landlords to have the property professionally cleaned before check in. If they are unable to arrange this, then we can do so on their behalf.

Once I've moved in, how do I set up my utility bills?
We will provide you with the contact details for your utility suppliers, local council and any other relevant companies. You can contact them to set up your accounts, choose your tariffs and arrange your preferred payment method. You will also find your 'move-in meter readings' in the final pages of your inventory report.
If you want to switch utility provider it shouldn't be a problem, but please inform your property manager so that we can let the landlord know.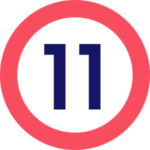 What happens on the day I move into the property?
In the days approaching, we will arrange a time for you to collect your keys from our offices. Your property manager will have already visited 24 hours before, check all is well, ready for your arrival.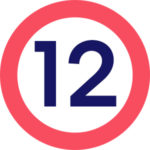 What about my pet cat/dog/hamster/lizard/giraffe?
Some landlords will accept pets, but you should ask us before arranging a viewing. You may also have to pay an additional deposit equivalent to two weeks' rent.
Giraffes might incur a further surcharge.
If you can't find the information you're looking for simply get in touch. Our team is always here to help.