The location – Wanstead
Wanstead is a suburban town located in the London Borough of Redbridge in east London, United Kingdom. It primarily serves as a residential area providing housing for a community of residents. The town offers a range of amenities, services and facilities to support the daily needs of its residents, including schools, parks, shops, restaurants and other local businesses.
Wanstead is valued for its relative proximity to central London while maintaining a more suburban and community-oriented lifestyle. It allows residents to live in a quieter, greener environment compared to the bustling city centre, yet still have convenient access to the cultural, commercial and employment opportunities available in London. Also, Wanstead is known for its green spaces, such as Wanstead Park and Epping Forest, which offer recreational opportunities and contribute to the town's appeal as a place to live and visit.
Our team of estate agents in Wanstead takes great pride in considering Wanstead our home. We're eager to provide you with insights into the Wanstead area, its appealing attractions and the current property market. Who knows, Wanstead might just be the ideal location for your new home or investment opportunity.

A brief history guide to the Wanstead area

Wanstead boasts a rich and varied history. Its origins can be traced back to the Roman era when it was part of the ancient forest of Epping. Over the centuries, Wanstead evolved from a rural area to a more urbanized suburb of London.
During the late 18th century and into the 19th century, Wanstead experienced growth and development. Wealthy individuals built grand homes and estates, attracting a more affluent population. Wanstead House, a prominent mansion, stood as a symbol of this period's prosperity.
In the 20th century, Wanstead saw a rise in suburbanization, leading to a greater influx of residents and the development of various amenities. The area became known for its tree-lined streets and green spaces, contributing to its appeal as a residential location.
Today, Wanstead maintains a blend of historic charm and modern convenience, making it a sought-after place to live. It preserves its historical architecture and heritage while embracing a diverse and vibrant community.
Wanstead now

Wanstead is renowned for its unique blend of urban convenience and lush greenery. The area is characterized by charming tree-lined streets and a mix of historical and modern architectural styles, creating an inviting atmosphere for residents and visitors alike.
Wanstead boasts an abundance of green spaces, offering a tranquil and scenic environment. Notably, Wanstead Park and Epping Forest provide ample opportunities for outdoor activities and nature appreciation, contributing to the area's overall appeal.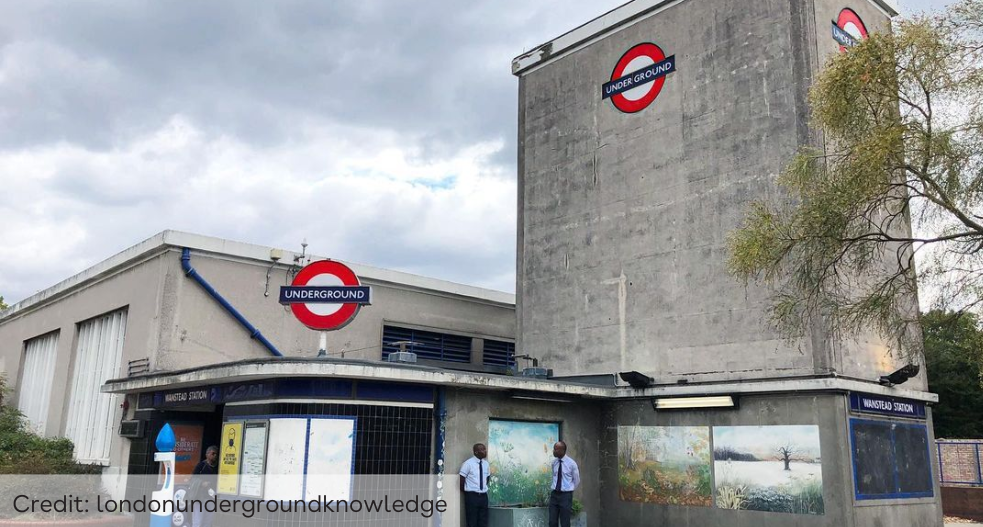 Wanstead offers a range of local shops, restaurants, schools, and recreational facilities, catering to the diverse needs of its residents. Its proximity to central London and well-established transport links make it an attractive residential location, providing easy access to the heart of the city and its many opportunities. The community in Wanstead takes pride in maintaining a strong sense of unity and involvement, making it a desirable place to call home.
What is living in Wanstead like?

Living in Wanstead offers a unique blend of suburban tranquillity and urban convenience. Here's an overview of what it's like:
Residential Appeal: Wanstead is known for its attractive residential neighbourhoods characterized by tree-lined streets and a mix of housing styles, including Victorian and Edwardian properties. The area maintains a residential charm, making it popular among families, professionals, and individuals seeking a peaceful yet connected place to live.

Green Spaces and Recreation: Wanstead is rich in greenery, providing an abundance of parks and outdoor spaces. Wanstead Park and Epping Forest offer opportunities for outdoor activities, leisurely strolls, and a connection with nature. These spaces are ideal for picnics, jogging, cycling or simply relaxing amidst green landscapes.

Community and Events: Wanstead has a strong sense of community, with various events and activities taking place throughout the year. Community fairs, local markets and cultural events provide opportunities for residents to engage, socialize and celebrate together.
Amenities and Services: The area offers a range of amenities, including shops, boutiques, restaurants, cafes and local businesses, ensuring that daily needs are met conveniently. There's a focus on supporting local enterprises, contributing to a vibrant local economy.
Education: Wanstead has several well-regarded schools and educational institutions, making it an attractive location for families with school-going children. The emphasis on education is an important aspect of the community.
Schools in Wanstead
Aldersbrook Primary School | Harpenden Road, Wanstead, London, E12 5HL, United Kingdom | 020 8989 0210 | https://www.aldersbrook.redbridge.sch.uk/
Aldersbrook Primary School is a reputable educational institution in Wanstead, offers a supportive learning environment. They prioritize holistic development, nurturing academic, social, and creative skills in students. The school also emphasizes community engagement and extracurricular activities, fostering a well-rounded educational experience.
Wanstead Church School | Church Path, Wanstead, London, E11 2HD, United Kingdom | 020 8989 6001 | https://www.wansteadchurchsch.co.uk/
Wanstead Church School is known for its commitment to excellence in education, providing a caring and inclusive atmosphere for students to thrive academically and emotionally. The school actively encourages involvement in cultural and arts initiatives, fostering creativity and diversity. They also focus on promoting values of empathy and respect among students.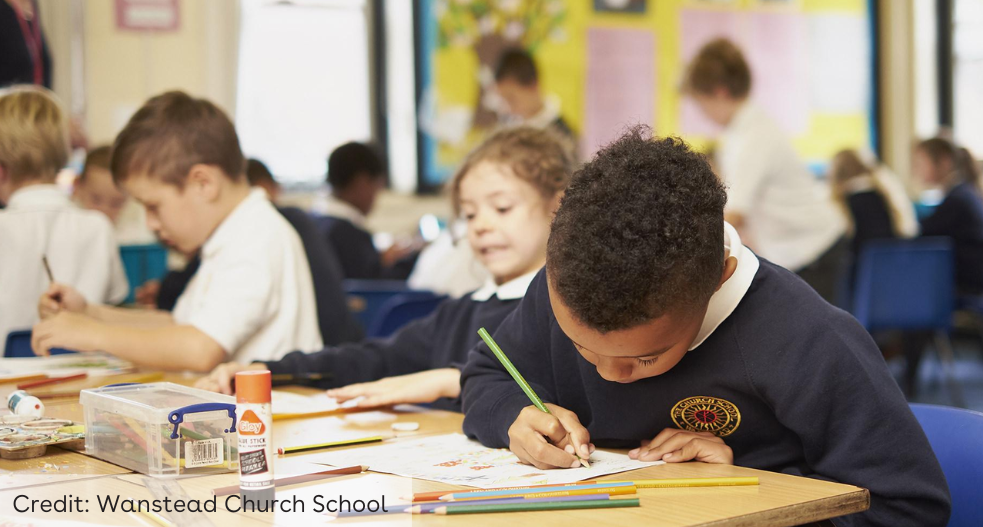 Wanstead High School | Wanstead Place, Wanstead, London, E11 2JZ, United Kingdom | 020 8989 2791 | https://www.wansteadhigh.co.uk/
Wanstead High School is recognized for its high standards of education, equipping students with essential knowledge and skills for future success. Their dedicated faculty encourages a passion for learning and personal growth. The school also offers a range of extracurricular opportunities, encouraging a well-rounded education and development.
Our Lady of Lourdes RC Primary School |Chestnut Drive, Wanstead, London, E11 2TA, United Kingdom | 020 8989 9521 | https://www.ourladyoflourdesrcprimary.org/
Our Lady of Lourdes RC Primary School is a community-focused institution, that fosters a strong sense of belonging and moral values. They strive to deliver quality education while nurturing spiritual and social development in students. The school actively engages parents and the community in the learning process, building a collaborative educational environment.
Restaurants in Wanstead
Wanstead Is a culinary hub offering a diverse range of dining experiences. From charming cafés to upscale bistros, the neighbourhood boasts a plethora of restaurants serving a variety of cuisines, including Italian, Indian, British, and more. Whether you're in the mood for a casual brunch or a fine dining experience, Wanstead has options to satisfy every palate. The inviting ambiance and culinary delights make it a delightful destination for food enthusiasts and locals alike.
Filika Restaurant Wanstead | 62 High St., London E11 2RJ, United Kingdom | 020 8530 1333 | http://www.filikarestaurant.co.uk/
Filika Restaurant in Wanstead is known for its delectable Mediterranean cuisine, featuring a wide array of flavorful dishes. The cosy ambience and attentive service enhance the dining experience, making it a favourite among locals and visitors alike. Their diverse menu caters to various tastes, ensuring there's something for everyone.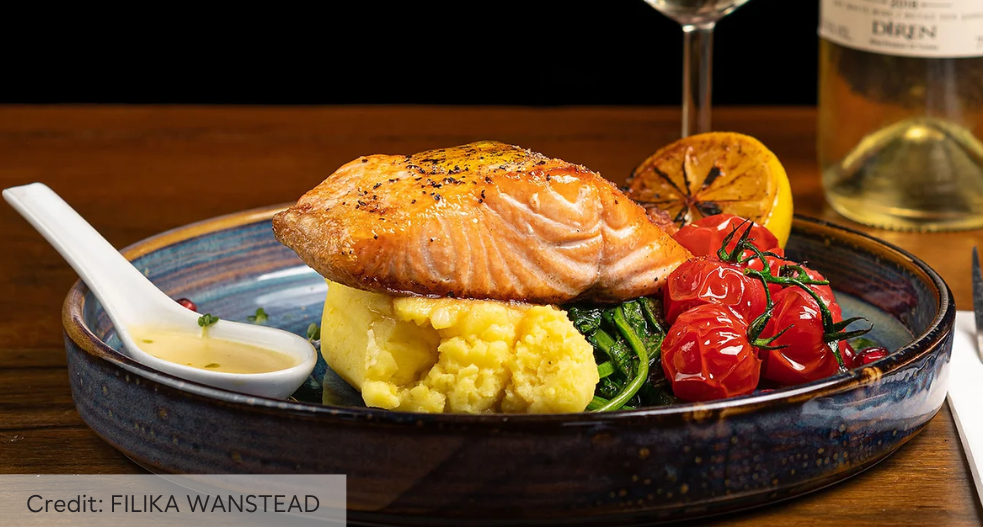 Gezi Park Restaurant | 27 High St., London E11 2AA, United Kingdom | 020 8530 5499 | https://geziparkturkishrestaurant.co.uk/  
Gezi Park Restaurant is a go-to spot for authentic Turkish cuisine, offering a diverse menu and vibrant flavors in the heart of Wanstead. The warm and inviting atmosphere makes it a great choice for gatherings with friends and family. Their traditional Turkish hospitality adds to the charm of the dining experience.
Provender Restaurant | 17 High St., London E11 2AA, United Kingdom | 020 8530 3050 | https://provenderlondon.com/
Provender Restaurant is celebrated for its European-inspired cuisine, elegant ambiance, and a curated selection of wines and cocktails. It's an ideal venue for special occasions and romantic dinners, adding a touch of sophistication to any dining experience. The attentive staff and attention to detail further elevate the overall dining affair.
Piccolo Ristorante | 117b High St., London E11 2RL, United Kingdom | 020 8989 9989 | http://www.piccolowanstead.com/
Piccolo Ristorante is a charming Italian eatery in Wanstead, adored for its cosy setting and traditional Italian dishes that delight the taste buds. The intimate atmosphere and friendly staff create a welcoming environment for an enjoyable dining outing. Their emphasis on fresh ingredients and authentic recipes sets them apart, ensuring an authentic Italian dining experience.
Transportation and Connectivity
Wanstead benefits from good transportation links, making it easy to commute to central London and other parts of the city. Wanstead Tube Station provides access to the London Underground Central Line, connecting residents to the heart of London and beyond.
Sense of Safety and Well-being: Wanstead is often considered a safe and family-friendly area. The community and local authorities work together to ensure the well-being of residents, contributing to a sense of security and comfort.
Overall, living in Wanstead offers a balance between a serene suburban lifestyle and the amenities of a city, making it an appealing choice for a diverse range of residents.
What are properties in Wanstead like?
Properties in Wanstead reflect a blend of historical and modern architecture, showcasing a range of housing styles from Victorian and Edwardian homes to contemporary apartments.
The neighbourhood is known for its tree-lined streets, creating an appealing residential atmosphere. Residential offerings cater to diverse preferences, providing options for families, professionals, and individuals.
Wanstead's allure lies in its well-maintained homes, proximity to green spaces, and excellent transport links, making it a sought-after location for those seeking a suburban lifestyle within reach of central London's amenities and opportunities.
Let's explore the extent of your investment in Wanstead property market.
Wanstead sales property market
According to Rightmove Properties in Wanstead had an overall average price of £703,553 over the last year. The majority of sales in Wanstead during the last year were terraced properties, selling for an average price of £844,734. Flats sold for an average of £368,154, with semi-detached properties fetching £991,109 and our Wanstead estate agents helped to sell flats and apartments for an average of £258,125, which is near spot-on Rightmove's statistics.
Wanstead rental property market 
According to home.co.uk, the average asking price in Wanstead is £2,233 pcm. A 4-bedroom property has an average of £5,875 pcm  while 1-bedroom apartments are rented for an average of £1,355 pcm.
Regarding the property market in Wanstead, it's experiencing robust interest from both buyers and renters, resulting in an upward trend in prices for the current year. Anticipated increases in property, retail, and business investments align with the ongoing implementation of Wanstead's regeneration strategy, signalling promising prospects for the area's growth and development.
Can we help you in any way?
If you're seeking to purchase, rent, or invest in property within an area abundant with potential, or if you're interested in discovering what Wanstead has in store, such as potential rental yields or finding the ideal property, we invite you to reach out to our dedicated local estate agents in Wanstead. You can contact us at 0203 972 7341 or drop us an email at info@oaklandestates.co.uk . We're here to assist you at every step of your property journey.
Jump straight to discovering local properties:
Properties for sale in Wanstead
Properties to rent in Wanstead
Discover how much your wanstead property is worth for free with a valuation.