August 28, 2020
Reading Time:
2
minutes
Aspiring homebuyers were seen flocking to online property portals following the UK Government's Stamp Duty Holiday announcement last month, with Rightmove alone seeing their traffic spike by 22% in the first 30 minutes prior.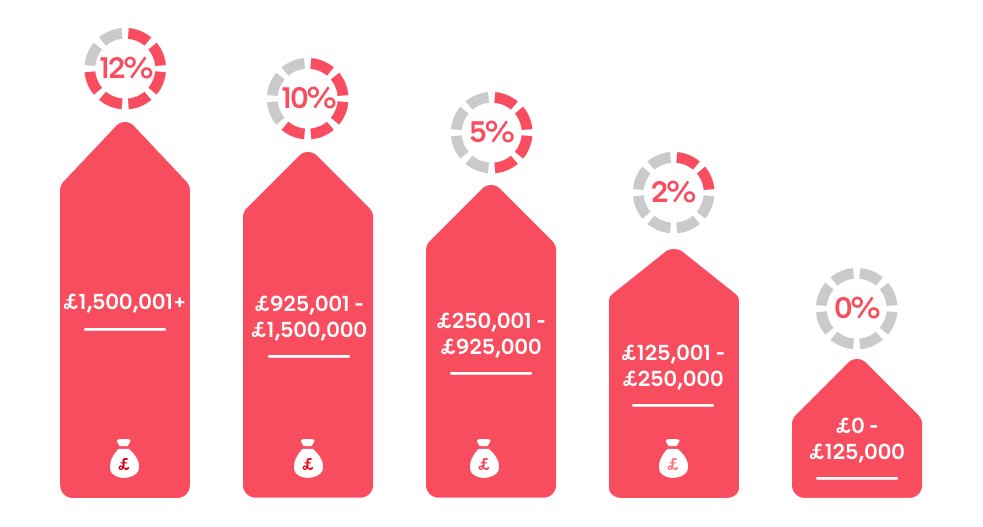 After spending over four months in lockdown, Brits are now more incentivised than ever to continue or start their new home buying journey, following the Chancellor's reassuring speech. 
Have you been holding off for better days like many have or would you like advice about this deal before starting your search? 
Oakland Estates explains everything you need to know about the stamp duty changes in 2020: 
What is the new Stamp Duty Holiday?
Stamp duty land tax is a percentage of a property's price that is payable by the purchaser which varies depending on the property's value. Stamp duty charges are now temporarily suspended in England and Northern Ireland on homes worth up to £500,000. A substantial step up from the typical £125,000 threshold. 
How long is the Stamp Duty Holiday? 
You have from now until 31st March 2021 to benefit from the holiday. 
How much can you save? 
You can save as much as £15,000 when buying a new home at the top end of the threshold (a property valued around £500,000).
Are first-time buyers affected?
First-time homebuyers are exempt from stamp duty charges as standard on new home purchases up to £300,000. And you can now save even more during the Stamp Duty Holiday as you won't have to pay the usual 5% tax charge on the value of your property worth above £300,000 but lower than £500,000:
Property price proportion

How much you can save

 

£300,000 – £350,000 

£2,500

£350,001 – £400,000

£5,000

£400,001 – £500,000

£10,000
How can you start? 
Getting prepared for your new home purchase is very similar to before the holiday:
Gather your moving costs – legal fees, removals etc.

Discover how much you can borrow 

Search for a property with a reputable local estate agent 
Who can benefit the most? 
Zoopla's recent data reveals that the greatest beneficiaries of Sunak's Stamp Duty Holiday are those wishing to buy in more affordable areas of London, including properties for sale in Ilford and East London. These popular areas are where 95% of sales are currently stamp-duty free.
Need more advice about the Stamp Duty Holiday and what it means for you? 
At Oakland, we understand that in these uncertain times, finding a perfect home that provides adequate comfort and shelter can mean the world to you. Our trusted agents in Ilford can provide you with further advice about the Stamp Duty Holiday and can assist you throughout your search, up until the day of your move, and beyond!
Don't hesitate to give one of our dedicated agents a call on 0208 597 2626 or visit our contact page for more ways to get in touch. 
Virtual Viewings are now available on our properties for your safety and convenience. 
Stay up to date with the latest East London property releases by following us at:
https://www.facebook.com/Oakland-Estates-1426149597689066/?fref=ts
https://twitter.com/OaklandEstate
https://www.instagram.com/oaklandestates/