March 28, 2022
Reading Time:
3
minutes
You may expect homeowners to stay put in anticipation of summer. Instead, homeowners and also first-time buyers are actively looking for a new home.
There seems to be a "fear of missing out on one's dream home", fueling the decision to move now for a better life.
Rightmove reports that potential buyers enquire at estate agencies 16% more than last year. As estate agents in Ilford, we have experienced this first-hand. In addition, new property listings are up 16% over the same period.
As a result of this peak activity, property prices are rising. Over the past year, UK property prices have experienced the highest annual price growth rate in six years.
But there is something remarkable happening in Ilford and Barkingside in particular compared to most London boroughs and UK regions.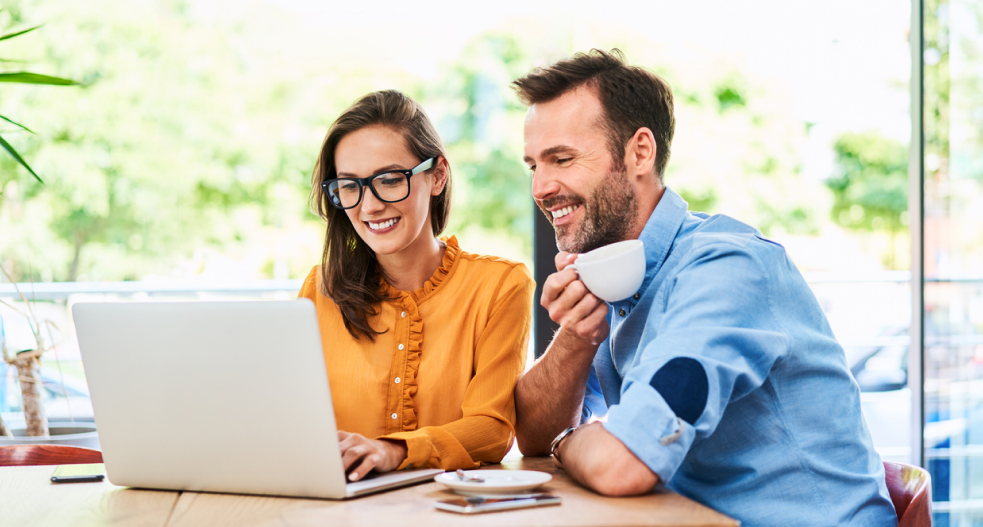 A key Ilford property market trend – asking prices are on the up
Our Ilford and Barkingside estate and letting agents note house prices are rising.
To give you an impression of prices in the local market, Rightmove says Ilford house prices jumped by 6.8% to an average of £361,509 and Barkingside house prices by a record 10.8% to an average of £502,240 in the last year. This is an increase of 1.8% and 1.4% in the last month alone (February – March)!
What's more, house prices in Barkingside saw the second-highest increase of all London boroughs last year.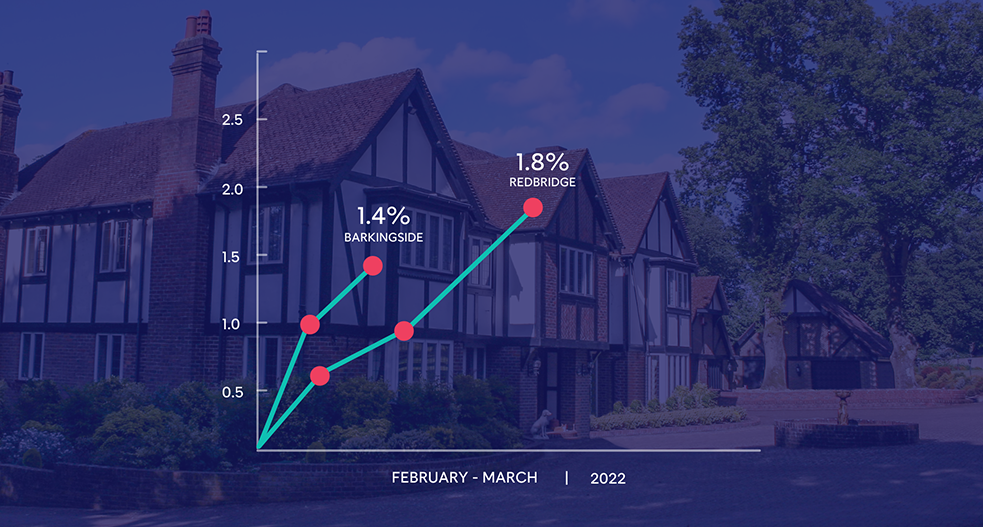 Indeed, the London market overall is experiencing a major bounce back after two years of the pandemic, with London recording the largest annual increase in buyers sending inquiries to agents of any UK region.
Supply remains below demand
Property listings are growing, complementing the lack of supply in the market. But there is still a great need for new properties to meet strong buyer demand.
The potential that this lack of supply brings is dawning on homeowners in East London. More and more book valuations to find out the current price of their property. They can enter the market with positivity, knowing that they can most likely sell for more than was possible a year ago.
If you are considering selling your home in Barkingside and Ilford areas, you can book a valuation with our Ilford Estate Agents, right here.
March is still the best time to sell
The property market bubbles with homebuyers looking for a fresh start. Due to this healthy activity, sales times can be significantly shorter if you release your property to market in spring due to the high chance that more buyers will be interested.
Furthermore, as touched on earlier, more people are looking for a new home in London than at any other point during the pandemic.
Did you know that mortgage rates are rising alongside house prices in Ilford and Barkingside? This is a key driving force for homebuyers who want to secure lower mortgage rates while they can.
Truthfully, there is no "perfect" time to move home. However, given the way the market is currently performing – with a large number of interested buyers, record low mortgage rates for the moment, and a slow but steady increase in for-sale properties – you can be confident of selling at a great price and/or finding your dream new home!
Selling? Don't hesitate to book your free property valuation with our experienced estate and letting agents in Ilford by visiting here.
Buying? Visit our listings for a wide range of properties for sale in Barkingside and Ilford areas.
If you have any questions about moving home in Ilford, you can talk to one of our local property experts at Oakland Estates. Please find our contact details here.
Stay up-to-date with the latest properties for sale in Ilford on our socials:
https://www.facebook.com/Oakland-Estates-1426149597689066/?fref=ts
https://twitter.com/OaklandEstate
https://www.instagram.com/oaklandestates/
https://www.youtube.com/channel/UCE3iLeTbKQS4kovYpMEzBxA