November 17, 2023
Reading Time:
4
minutes
When it comes to providing a quality education for our children, the choices can be overwhelming. Wanstead offers a plethora of primary schools, each with its unique approach to nurturing young minds.
We Oakland Estates – the prominent and trusted estate agents in Wanstead renowned for our expertise are committed to guiding you through the entire journey of finding your ideal place to call home. In this article, we introduce you to several outstanding primary schools in Wanstead, each with its distinct qualities.
Aldersbrook Primary School


At Aldersbrook Primary School, their motto is to create a place of learning that fosters curiosity, confidence, involvement and independence. They believe that curiosity is the key to lifelong learning and their Montessori approach to learning helps build these skills.
With innovative programs like Forest School, the 'Big Question,' 'Green Fingers,' and 'Curiosity Shop' options, they provide a diverse and engaging curriculum. Students are expected to be curious, concentrate, cooperate, enjoy learning, find out, have a go, keep improving, persevere, use their imagination and respect and care for others. These qualities are seen as the 'keys to success,' preparing students to thrive in an ever-changing world.
Ofsted Rating: Outstanding
Location: Harpenden Road, Wanstead, London, E12 5HL

Our Lady of Lourdes School


Our Lady of Lourdes School is a vibrant and nurturing community where pupils thrive and love learning. With a strong commitment to teaching and learning, they encourage students to take ownership of their education, reflect and grow. This approach helps create lifelong learners who engage positively in their communities. Their core values of wisdom, compassion and strength form the foundation for high expectations and standards, preparing students not only for the next stage of their school life but also for the careers of the future.
Ofsted Rating: Good
Location: Chestnut Dr, London E11 2TA, United Kingdom
Wanstead Church School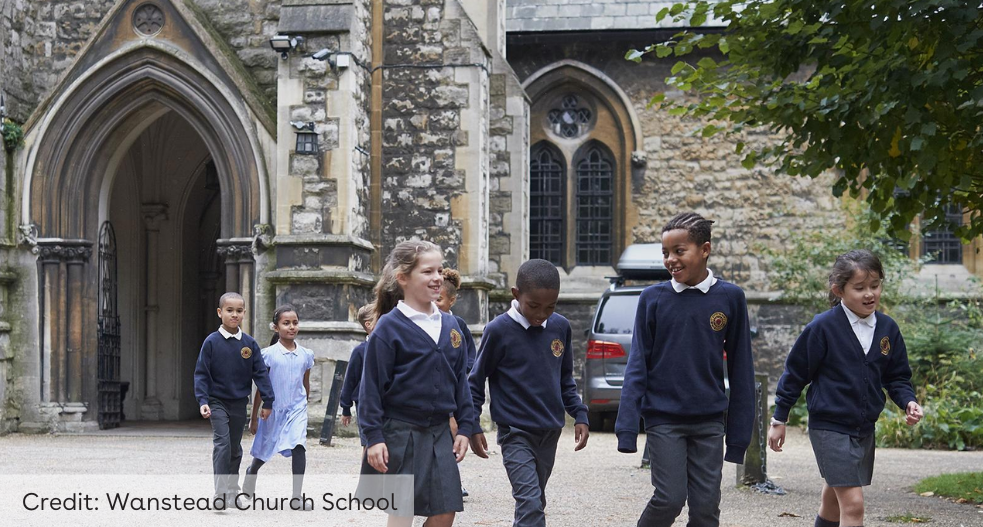 Wanstead Church School is a one-form entry Church of England primary school with a strong Christian ethos. They aim to empower every child with wisdom, compassion and strength, emphasising the idea of shining in everything they do. They live by their motto, "We Can Shine!" The school is well-supported by a professional governing body and its rich and engaging curriculum helps students achieve high standards, preparing them for future education.
Ofsted Rating: Good
Location: Church Path, London E11 2SS, United Kingdom
Nightingale Primary School

Nightingale Primary School is a diverse community school located between South Woodford and Wanstead. Their educational approach focuses on core knowledge and skills, preparing children for future success. They provide a range of enriching opportunities and support personal development, fostering resilience, empathy and courage. The school community values partnerships between governors, staff, parents and children at the heart of their success.
Ofsted Rating: Good
Location: Ashbourne Ave, London E18, United Kingdom
St. Joseph's Convent Independent Primary School for Girls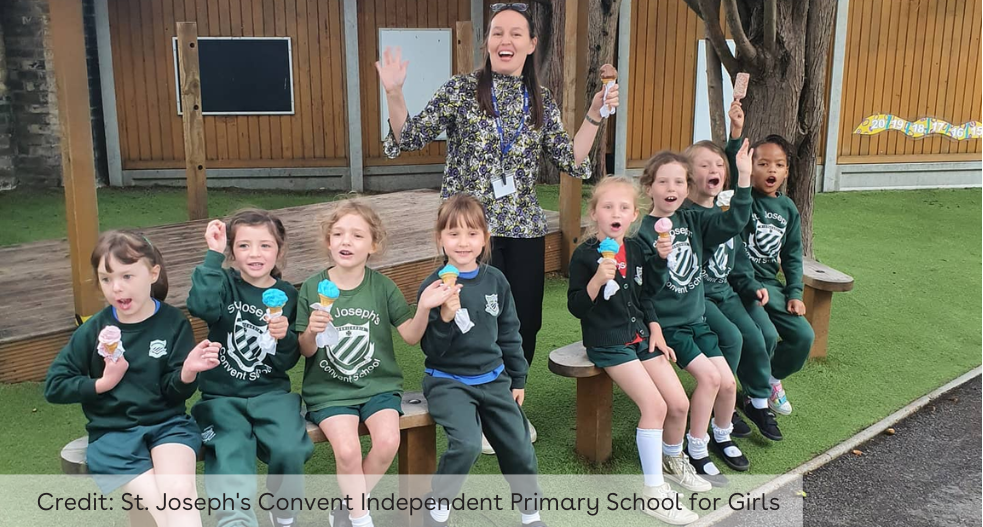 St. Joseph's Convent Independent Primary School for Girls is located in the heart of Wanstead. The school is a respected institution known for its commitment to providing a high-quality education to young girls. With a tradition of academic excellence and a strong focus on character development, this school offers a holistic educational experience. Students here benefit from small class sizes, dedicated teachers and a nurturing environment encouraging them to reach their full potential.
Ofsted Rating: Good
Location: 59 Cambridge Park, London E11 2PR, United Kingdom
Snaresbrook Primary School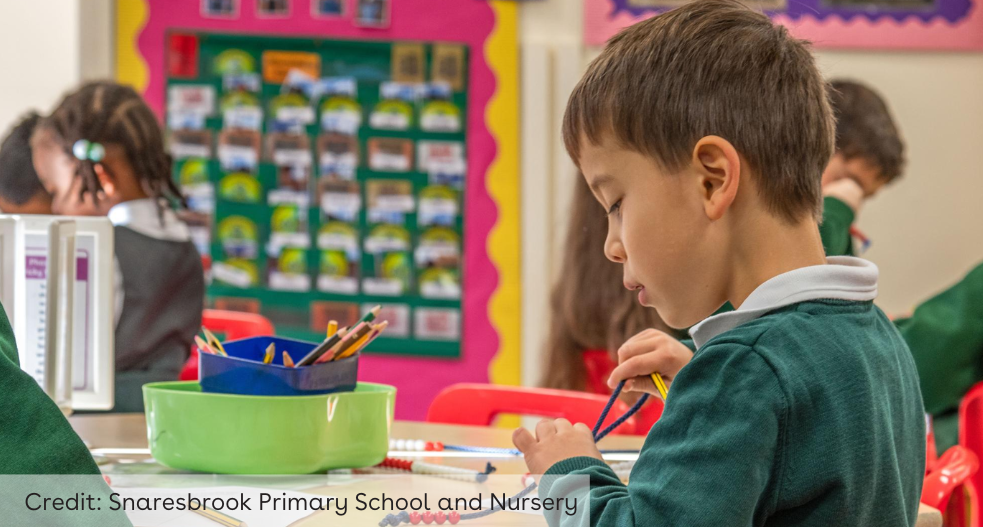 Snaresbrook Primary School is nestled in the picturesque Meadow Walk of South Woodford. The school is a beacon of educational excellence in the community. With a rich history dating back many decades, this school has consistently maintained a reputation for providing top-notch education and fostering a sense of belonging among its students.
At Snaresbrook Primary School, they believe in nurturing well-rounded individuals. Their curriculum not only focuses on academic achievement but also on personal development. Snaresbrook Primary School's commitment to academic excellence and holistic development has made it a cornerstone of the local community, preparing young minds to face the challenges of the future with confidence and resilience.
Ofsted Rating: Good
Location: Meadow Walk, South Woodford, London, E18 2EN
Let's conclude
Wanstead is home to a diverse range of primary schools, each with its unique approach to education. When choosing the right school for your child, consider the school's core values, teaching methods, and commitment to fostering a love for learning. These schools mentioned above offer a glimpse into the educational excellence available in Wanstead, providing a solid foundation for children to shine in their future endeavours.
You might be also interested in exploring…
Meanwhile, if you'd like to find your dream home or properties to rent in Barkingside, Ilford, Wanstead, Newubury Park and surrounding areas, why not give us a call at 0203 972 7341 or email info@oaklandestates.co.uk?
Properties for sale in Barkingside and Ilford
Properties to rent in Barkingside and Ilford
Don't forget to follow our socials for the latest property market advice and listings: 
https://www.facebook.com/Oakland-Estates-1426149597689066/?fref=ts
https://twitter.com/OaklandEstate
https://www.instagram.com/oaklandestates/