June 19, 2020
Reading Time:
3
minutes
"From chaos comes opportunity" – words uttered by many thought leaders over the centuries. But there has never been a time quite like this, where those words have truly put estate agencies to the test.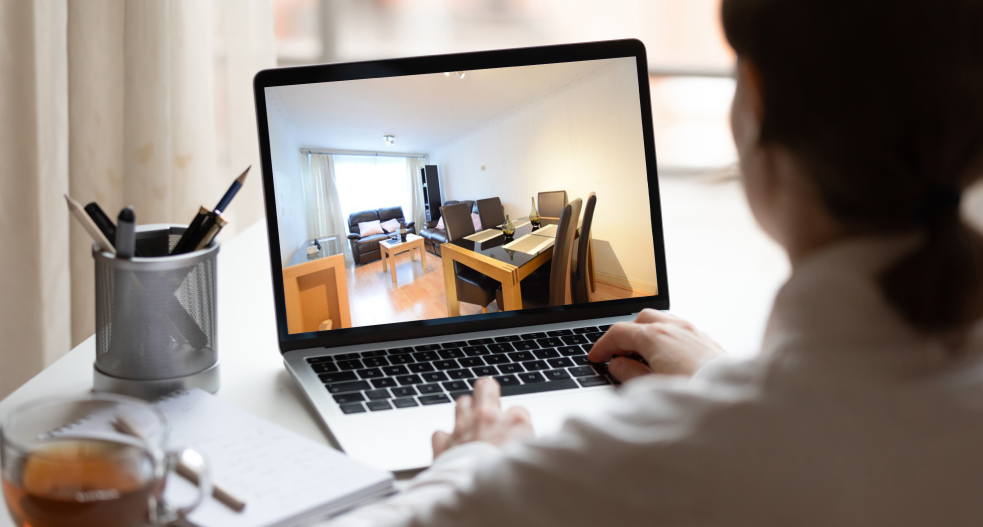 At the beginning of the COVID-19 pandemic, we questioned – how can we move forward without face-to-face viewings? Thankfully, not long after the start of lockdown, we discovered the benefits and innovation behind virtual viewings. Not only could we continue to show prospective tenants and homeowners around our properties, but we could do so whilst keeping you and our team safe (and that was and still is our main priority).
Now that our agents are back in the office, we have recently taken the time to access the success of our virtual viewing services provided so far in lockdown. Check out our stats below – you might be surprised by the incredible response we have received!
Unbelievable numbers: 29 listings go virtual for you
We're pleased to offer landlords the option of providing virtual walkthroughs. Twenty-nine virtual video tours for a total of 33 properties are now available, hosted by a friendly member of our team. And more videos are in the works for you, as we speak!
Oakland Estates continues to support you, as our partner landlords, up to the day you hand over the keys and beyond.
Yes! 600 new virtual viewings
Why conduct virtual walkthroughs over face-to-face viewings? The answer is simple. In a world where smartphones are capable of ordering food, earning you money, and recording your happiest memories, so why not safely view properties with that handy piece of tech?
Six hundred new customers agreed and were more than happy to view our properties online. Discovering their potential new abode from the safety of their home whilst we answered their biggest questions.
Take a look at our high-quality video property video tour here:
86% made an offer at their first face-to-face viewing
You needn't view a property in person without taking a look round virtually beforehand. That way, you can completely fall in love with a property and are more inclined to make an offer when viewing it directly.
Twelve of our customers decided to do just that. And they placed a final offer on a home of their dreams at their first face-to-face viewing after watching a virtual walkthrough.
We adapted virtual viewings for your benefit
Virtual tours have been our key to success in lockdown. They are extremely helpful to our customers and our team, as all parties can safely move towards a shared goal.
We are astounded at the response and percentage turnaround seen after implementing online viewings. Figures that compete with those found by our team pre-COVID! You can get to know more about our new ways of virtual valuations and viewings on and choose an option that would work best for you.
360 virtual tours are on the horizon
Some more great news for you! Oakland Estates is now working on launching 360 virtual tours for many of our featured properties. From subtle pieces of decor to surprisingly spacious rooms – you can view it all with immersive 3D walkthroughs.
What virtual innovations do you think are coming next? Follow us on social media to keep up to date with your property market.
Call Oaklands on 020 8597 2626 to talk to our experts about virtual viewings for your rental properties.
Additionally, request a video walkthrough on a home of your choice by filling out our simple contact form.