We're living in what feels like lockdown-limbo right now. Although, this time around, things feel a little lighter. Not solely because of the shorter timeframe, but mainly because more industries are remaining open. A significant one being the property industry, which is excellent news if you're looking to sell your humble abode or are planning on moving home during lockdown!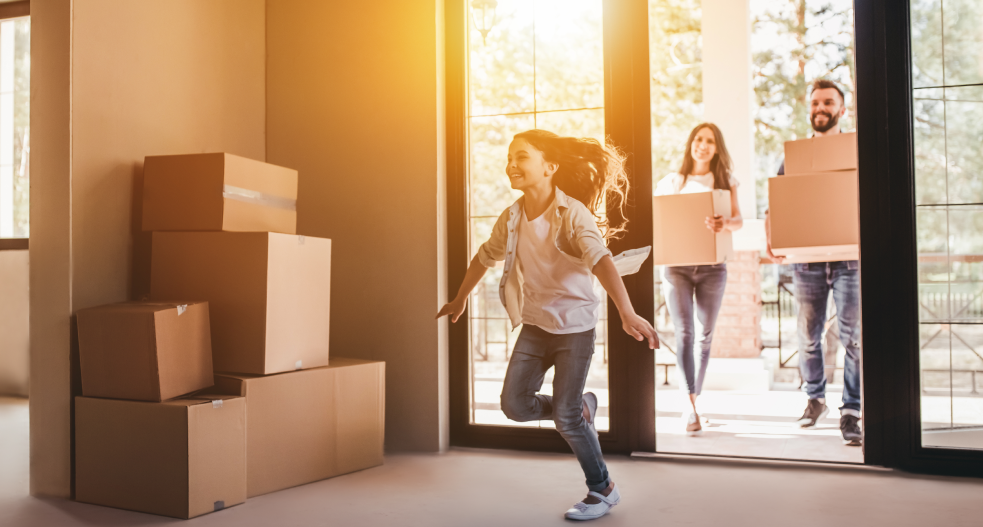 With that in mind, what positive steps can you take today towards your anticipated sale, purchase, or even renovation plans? Scroll through our proactive tips below, thoughtfully selected by our savvy estate agents in Ilford. 
Tips for buyers and renters
Why opt for virtual ?
Searching for your perfect new home? You'll be happy to know many estate agencies offer safe virtual viewings. We recommend initially requesting virtual tours, and only after visiting homes that indeed swept you off your feet! That way, all parties remain distanced, and you'll also save time and money on travelling. 
Don't forget the Stamp Duty Holiday, why?
Did you know you can currently save up to £15,000 in Stamp Duty Fees when buying a property valued below £500,000? The most famous market to check out is London's commuter belt, where a majority of homes are entirely exempt from stamp duty fees thanks to the 'holiday'. Grab a deal while you can. 
How to prepare a move amid lockdown?
Moving home without friends and family by your side can feel worrisome at first, but just imagine them popping around for a cuppa once you've settled into your new home! So, if you need help moving your belongings, you're free to book a moving van as the removal industry remains open. Check around for reasonable prices or compare customer ratings for a smoother move.
Tips for sellers and landlords
Ready to renovate till your heart's content ?
Planning on sprucing up your home pre-sale or pre-lettting? From fireplace refurbishing to full-scale kitchen renovations, improvements big or small can help attract more viewers whilst adding to your property's value, so make sure you get vamping before booking a valuation.
Tradespeople remain available and can support you whilst adhering to recommended COVID-safe guidelines. Also, don't miss out on checking your Green Homes Grant eligibility for financial aid towards energy-efficient improvements.
Why do homebuyers and tenants love gorgeous gardens?
Homes with generous amounts of outdoor space and balconies are all the rave right now across the UK. Why? People are looking for more enjoyable ways of social distancing at home. Why not add a new gate to your garden or a vegetable patch, or perhaps some hanging baskets to your balcony? 
Estate agents are here to help, how?
Property professionals can help you wipe away any worry that comes with the notion of people entering your home during the lockdown. Conducting distanced viewings on your behalf and valuations to keep everyone safe, at ease and happy. 
We're estate agents in Ilford that pride ourselves in going the extra mile.
Just like other agencies throughout the UK, Oakland Estates' predicted we might see another period of working from the kitchen table and not being able to see groups of friends once again. That's why we ensured to roll out company-wide COVID-safe distancing and rules to give our customers the peace of mind they deserve at such an essential stage in their lives, and that, of course, includes yourself! 
So, if you'd like tailored advice regarding a house or flat for sale or to rent in Ilford that interests you, or putting your property for sale in Barkingside or East London, contact our friendly team of agents at any time on 020 8597 2626. 
Or check out our properties for sale in East London.
If you need a guide to selling your house, please read this useful information. 
Follow us on our socials for more home moving tips and newly released properties: 
https://www.facebook.com/Oakland-Estates-1426149597689066/?fref=ts
https://twitter.com/OaklandEstate
https://www.instagram.com/oaklandestates/
https://www.youtube.com/channel/UCE3iLeTbKQS4kovYpMEzBxA